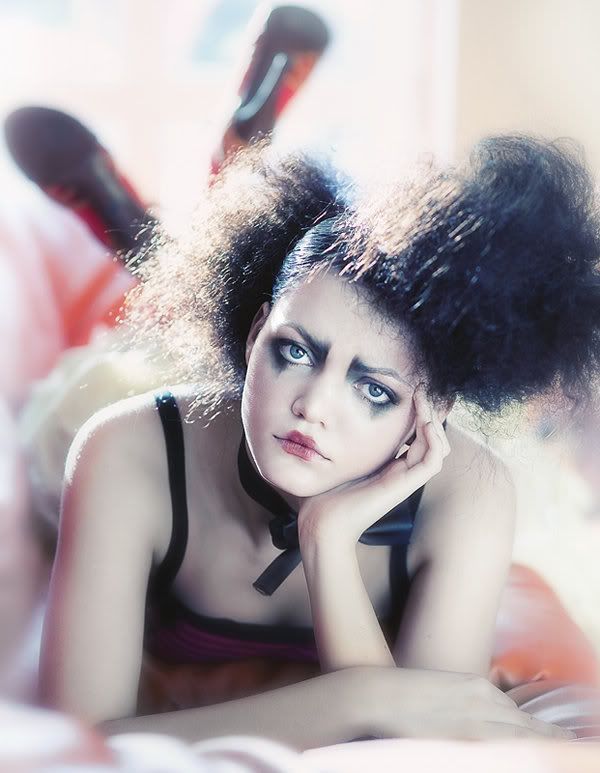 Fall is flirting with Summers end.
She usually comes bustling in like a full figured Auntie who dons flamboyant colored jewlery and smells like a perfume factory. You know ... the one who puckers her ruby lips all over soft pink cheeks and rants on and on about how adorable things are. She is a lot of fun but so exhausting ... she jotles her robust figure here and there just like the swirling mutli hued
leaves on the grass ... her fragrance lingers in every room of the house ... and her laughter is constant and gay... We quickly realize as fun as the Auntie is we don't want the soft sheen of summer to end just yet. We still want to feel summers silky embrace and gentle salty kisses from the sea. We still enjoy the rough crunch of sand under foot and her languid humid nights. Her song of ocean wave and chanting sea-gull is still a welcomed respite from the hectic sway of life. We feel the bitter sweet tug of summers departure. We cling just one more day to her velvety humid nights and lazy summer days....
and so in memory of another wonderful summers passing I have chosen a "Pink Serenade". The serenade is a
give away
of Pink and more Pink.
Summer is quickly fading into all of those earthy nutty hues we enjoy in fall.. but I have a desire to retain some of summers lush and full bodied delicacey. What better hue than
Frothy...light...delicate...translucent...delightful, blissfull, enchanting, refreshing, blushing Pink?
This give away will embrace all of September.
1. Leave a comment here.
Tell me you love me...tell me you
adore my blog or just tell me anything that strikes your fancy.
I have a big heart and just love getting to know you.
2. Follow me..that lets me know you care
3. Post "me" on your blog and let people know what it is about my blog you enjoyed the most.. I am relatively young yet so I am taking baby steps to improve.
There is nothing more for you to do after that! I am not the most talented nor beautiful spot but I do share my heart and soul and try to enhance your corner of the world by sharing my small corner of the world. If by chance you "feel" me...then lets bring our hearts together in friendship and love. We need so much of that don't we?